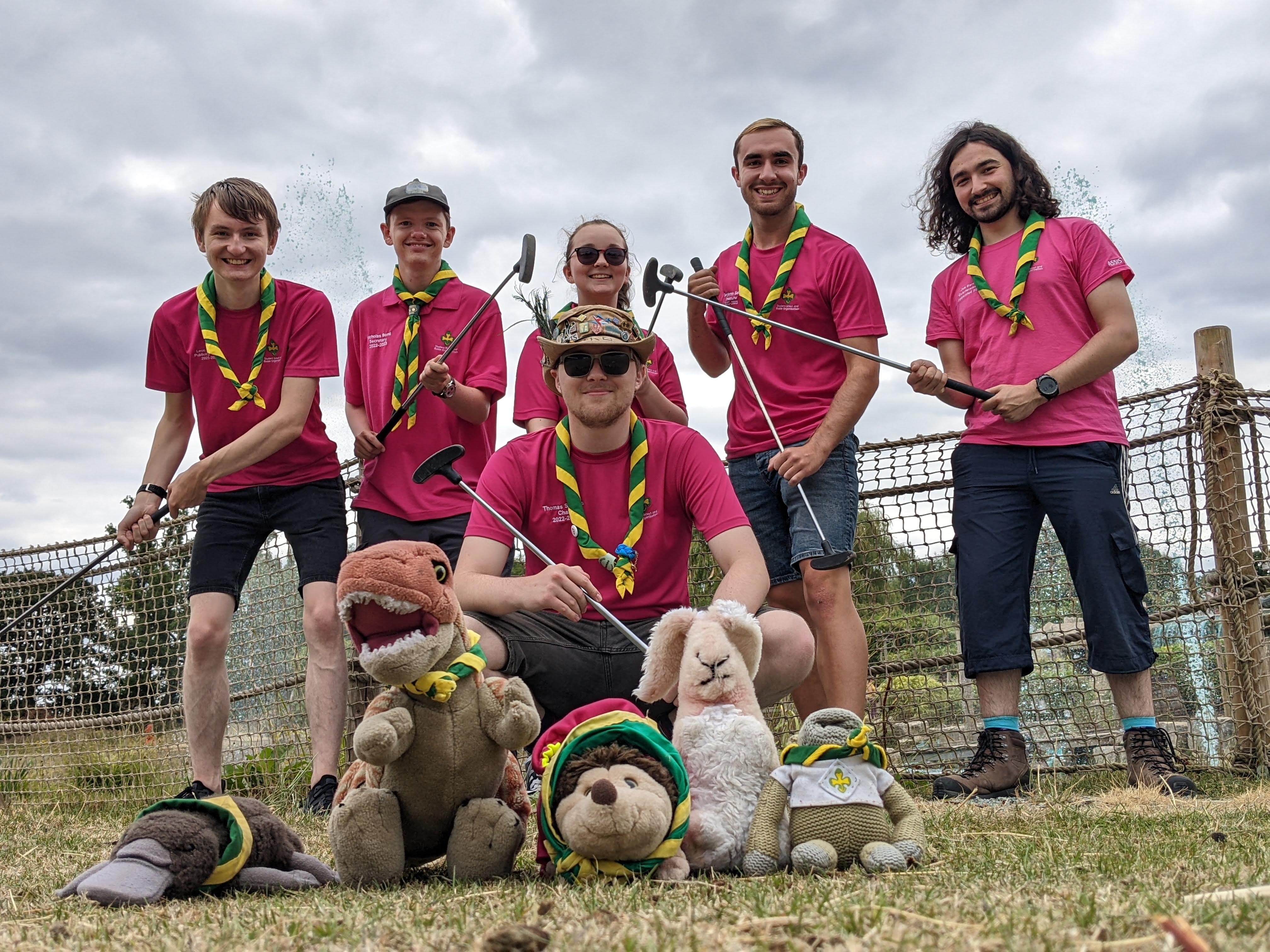 Want to see what serious things we get up to and discuss on a Team Pink Weekend? If you do, go read the minutes- here's all the silly stuff we did instead!
Near the end of July, Team Pink had a fun stayover at Frith Grange Scout Campsite in North London. We had a bunch of productive meetings (for more details, see Nick's minutes of the discussions!), as well as some chill time between conversations. On Monday, we also visited Gilwell Park to meet with the Safeguarding Teams of The Scout Association and the Girlguiding UK and discuss how our policy interacts with their Safeguarding processes.
We started the weekend with Nick, Rose, Leon and Joe arriving on Friday evening, having some dinner and tying down a schedule for the weekend. I (Thomas) arrived around midnight, after being held up by cake at my old leader's retirement party ("I'm getting cake" is an excellent excuse for anything to be honest). We drew up some rough programs, had some Pringles, and chilled in anticipation of the hard work ahead!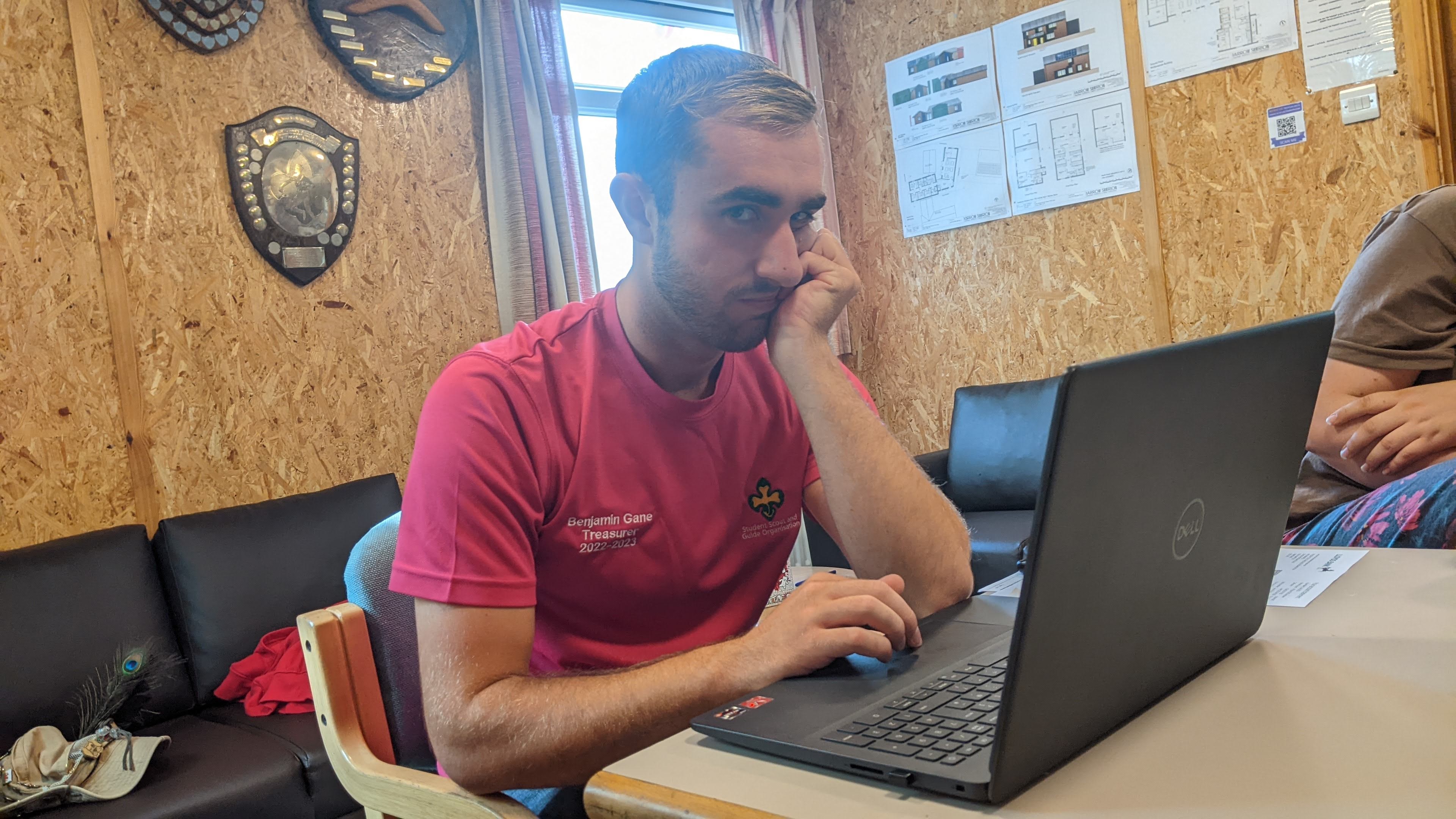 A grumpy Ben finding Lloyds hasn't given him access yet.
Saturday Morning started with Ben's arrival, and then we finally received our log-on details for Lloyds, so we could finally get into the accounts! Well, not everyone did. Ironically, Ben's letter said "congrats, here's access"… to just the Rali Cymru account. Hooray, more phone calls to get our Treasurer access to our bank accounts!
After some more discussions on how the new Assistants are going to operate, we went out for the afternoon! It turns out that none of us are budding golfers, as we were rubbish at crazy golf!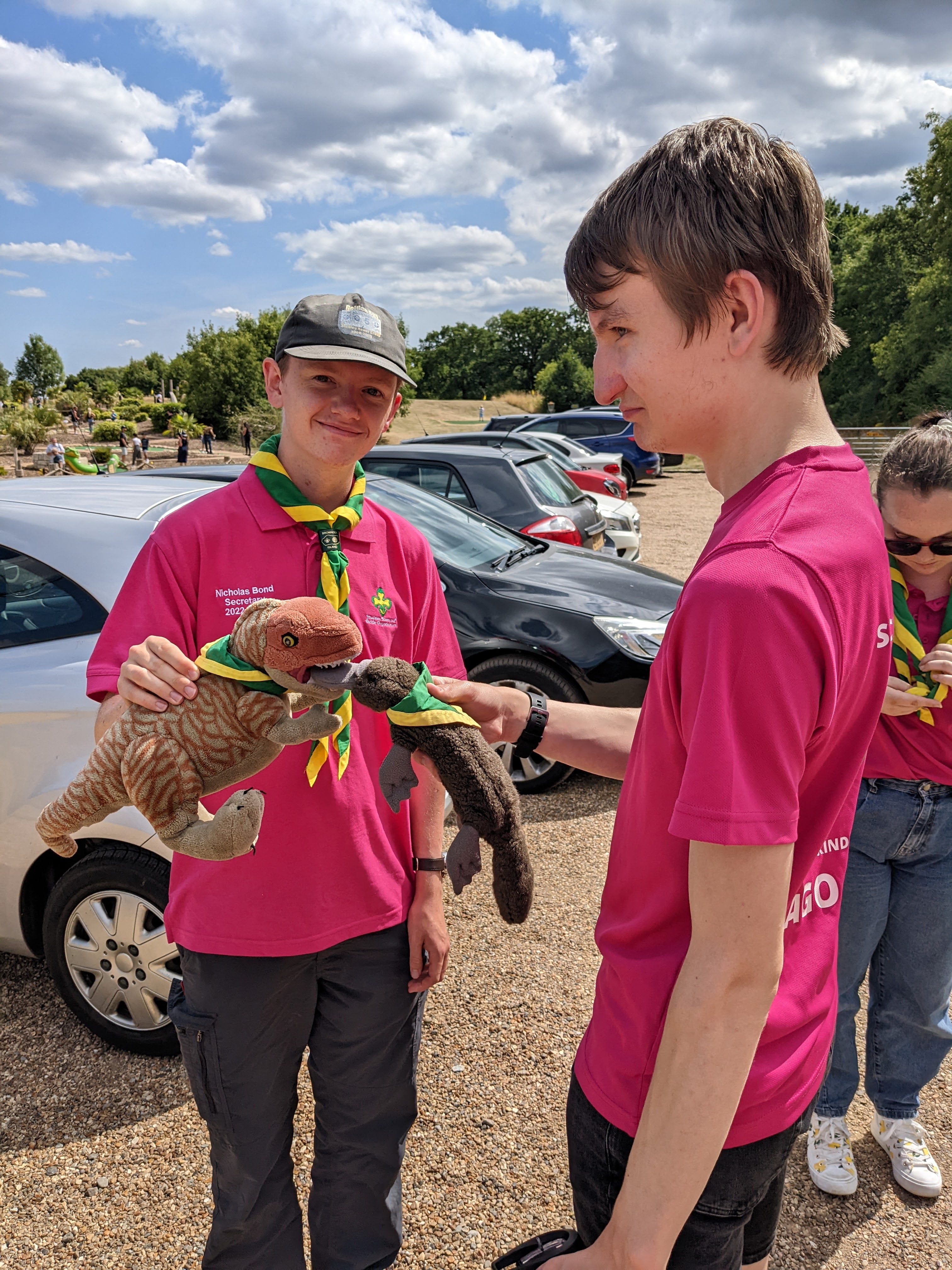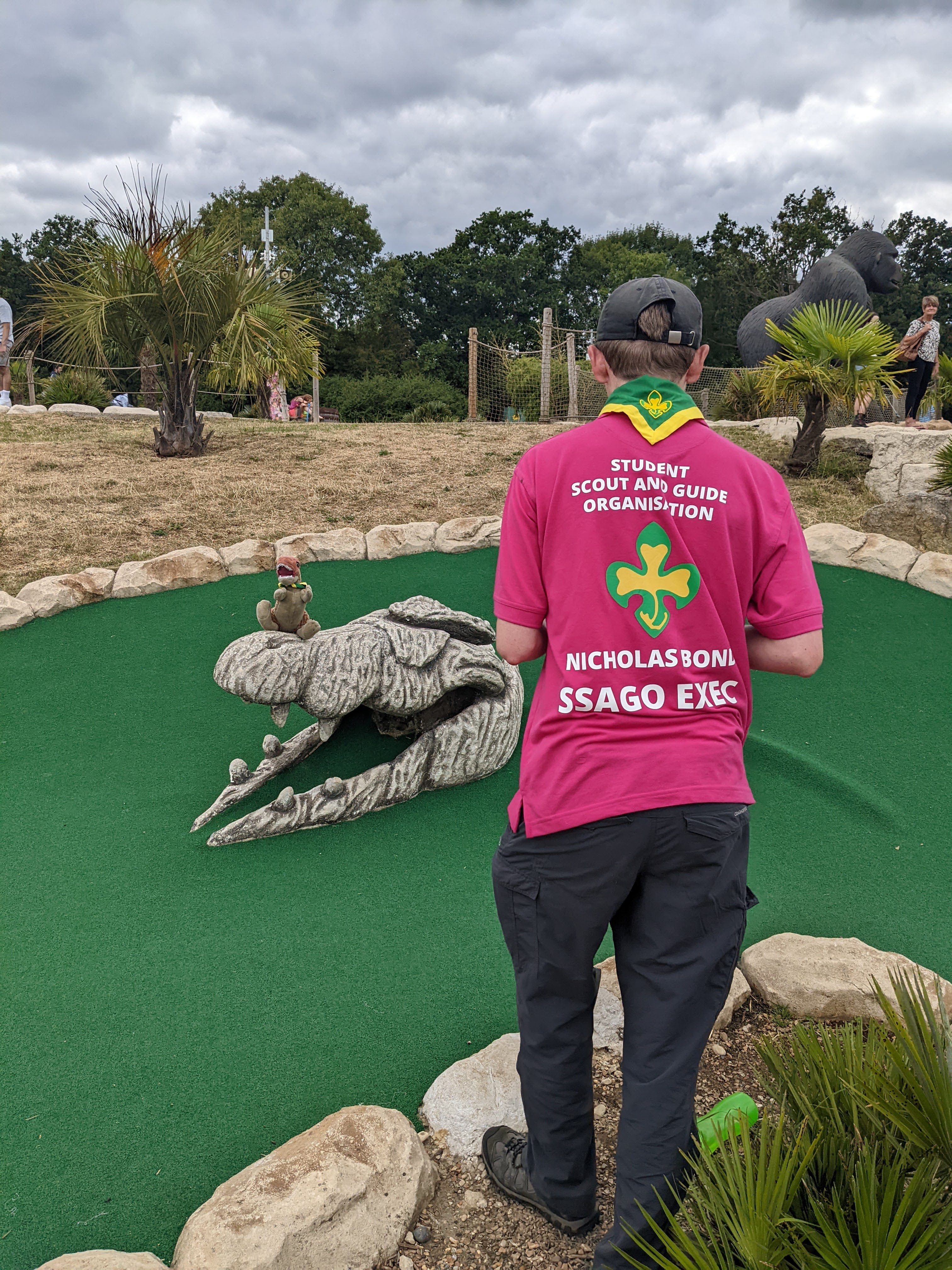 I think we played more with our cuddly toys and less golf than we anticipated!
When we weren't annoying other people by leaving our stuffed toys in the way, we would sometimes take about 7 hits to complete a par 2 hole. Whoops! Leon won with the lowest overall score, and Joe was the only one that managed to get a hole-in-one! Equally as impressive, Rose was the only one to get their ball lost in one of the many ponds- though nearly everyone almost achieved the same!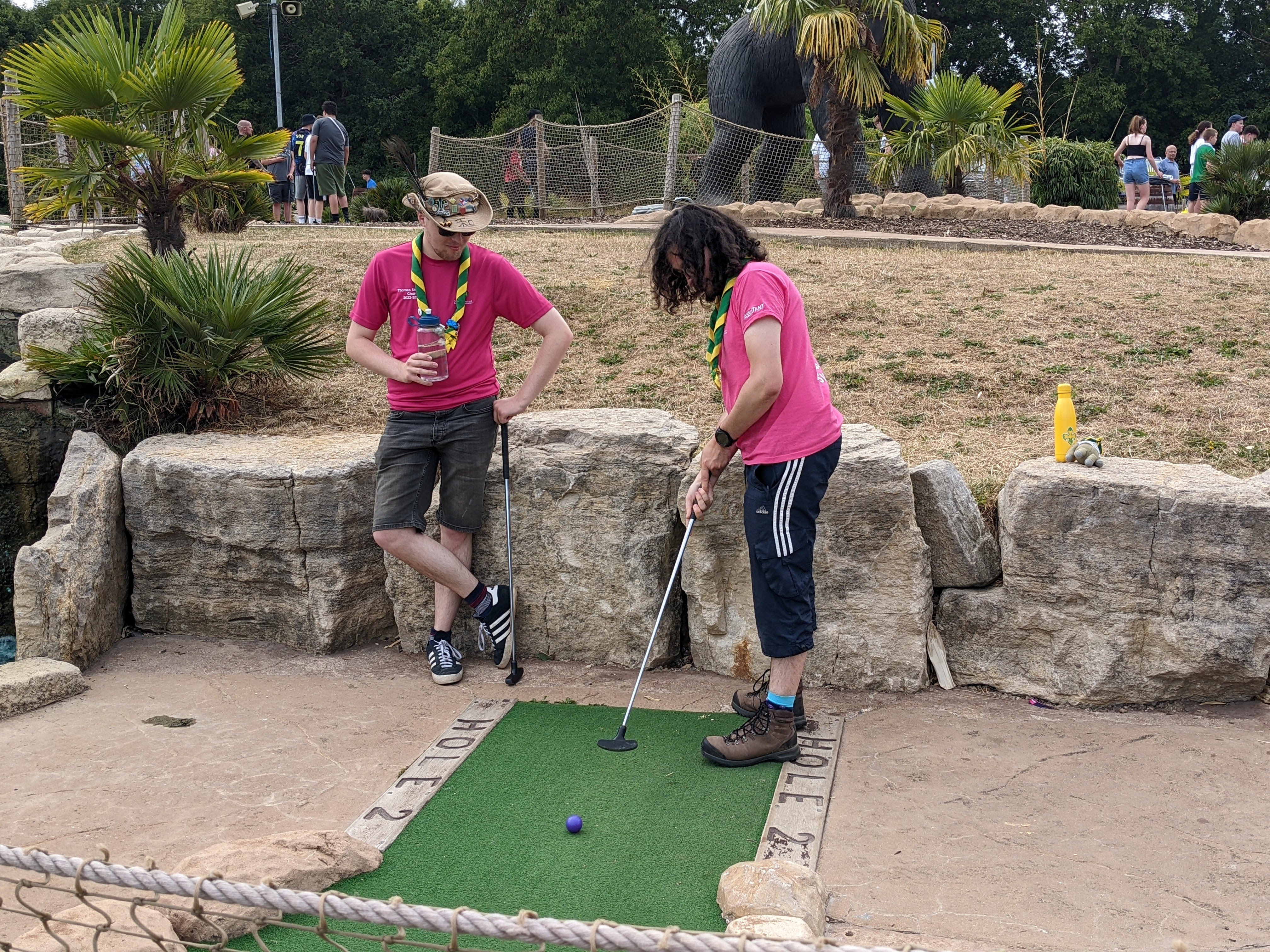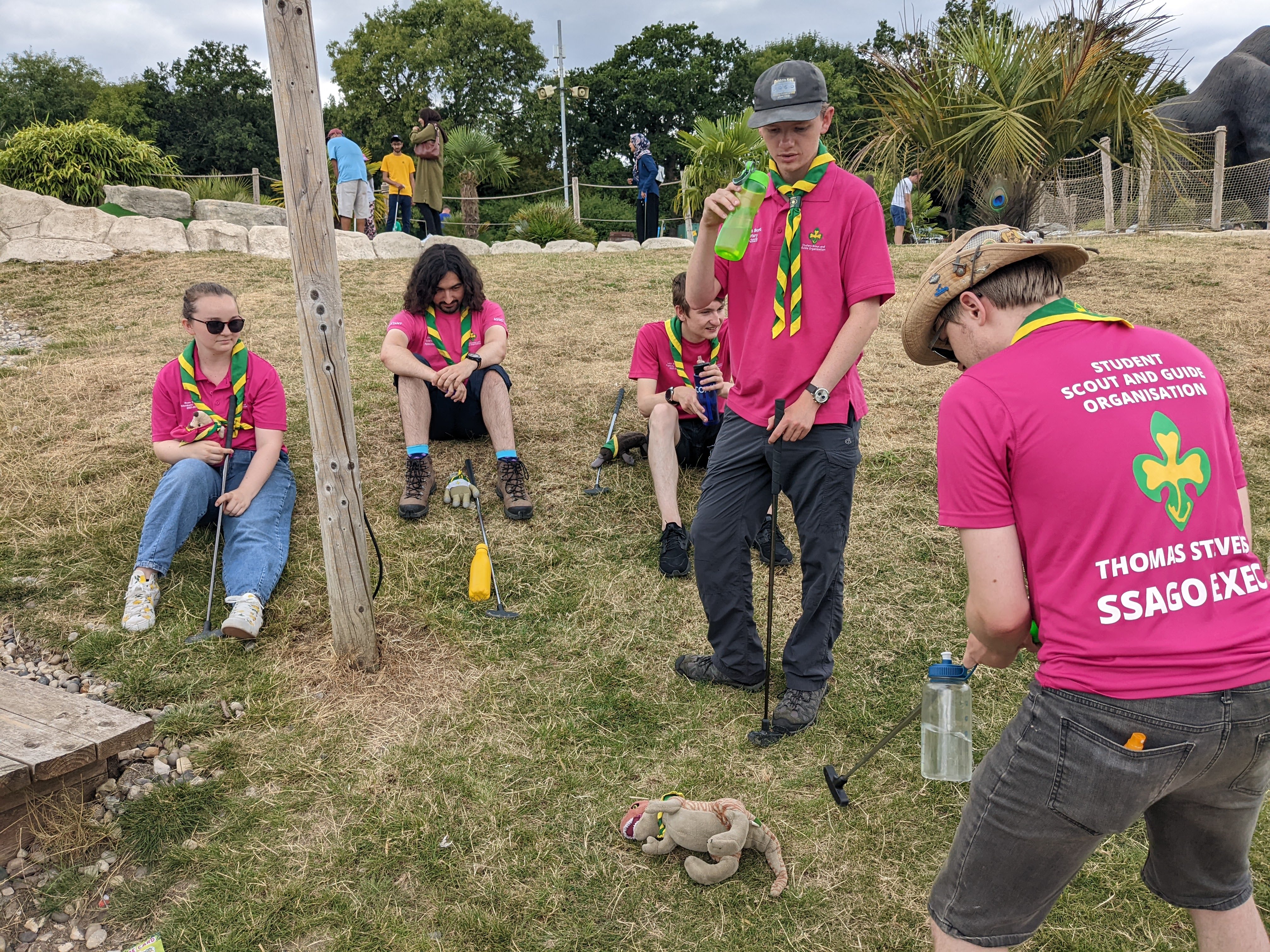 Absolute pro golfers, we are!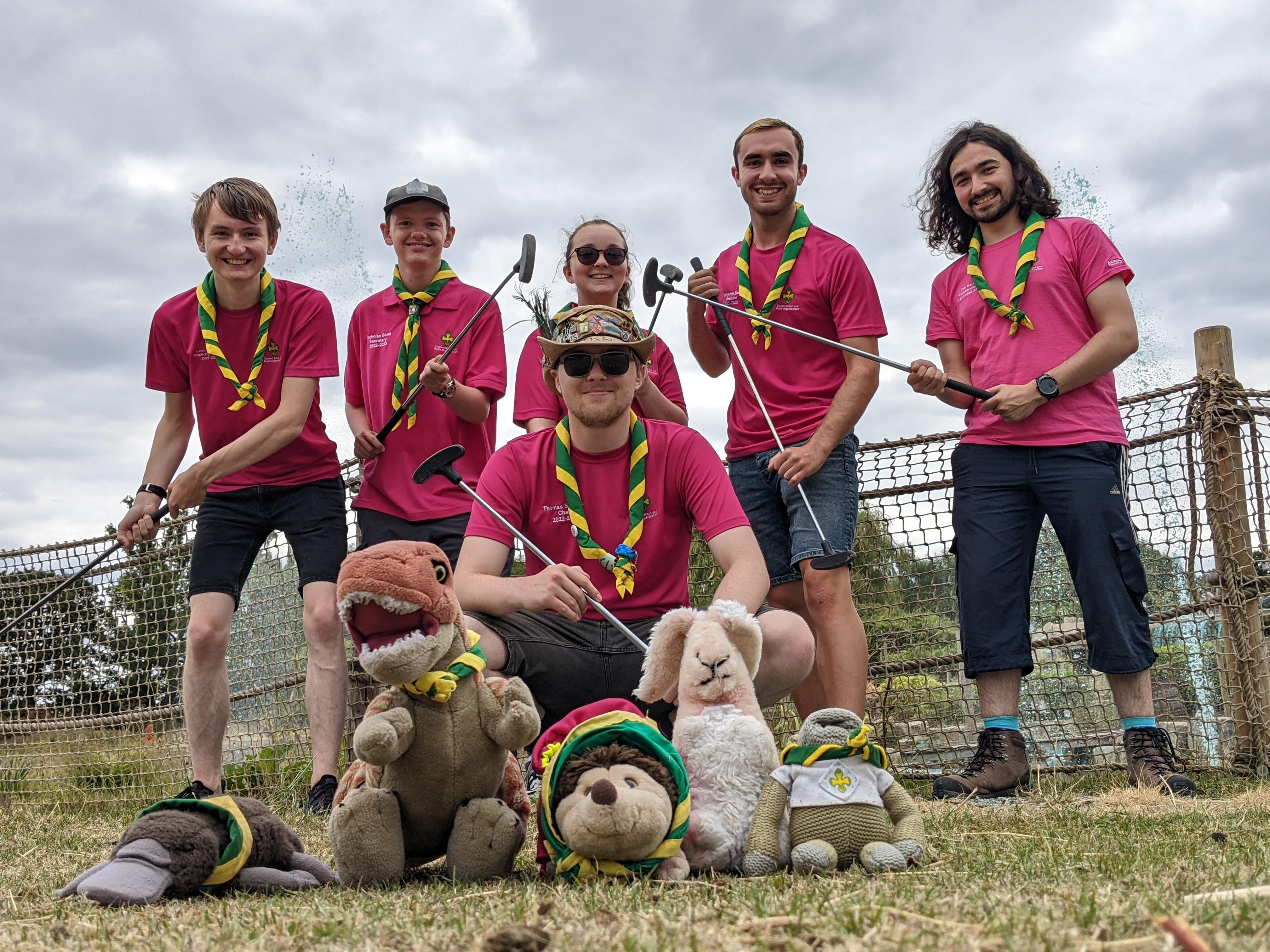 Once we'd finished golfing about we reverted to goofing about, which produced the "cover art" of the weekend.
On the way back to the site, we stopped at Sainsbury's to stock up on food, beverages, and, most importantly, off-brand Cornettos. We then returned to the site and had some more time to get to know one another better! After dinner, we then indulged in the food and beverages we'd bought, and also drafted a crucial new policy document for the next Reps - keep an eye out at Rali Cymru…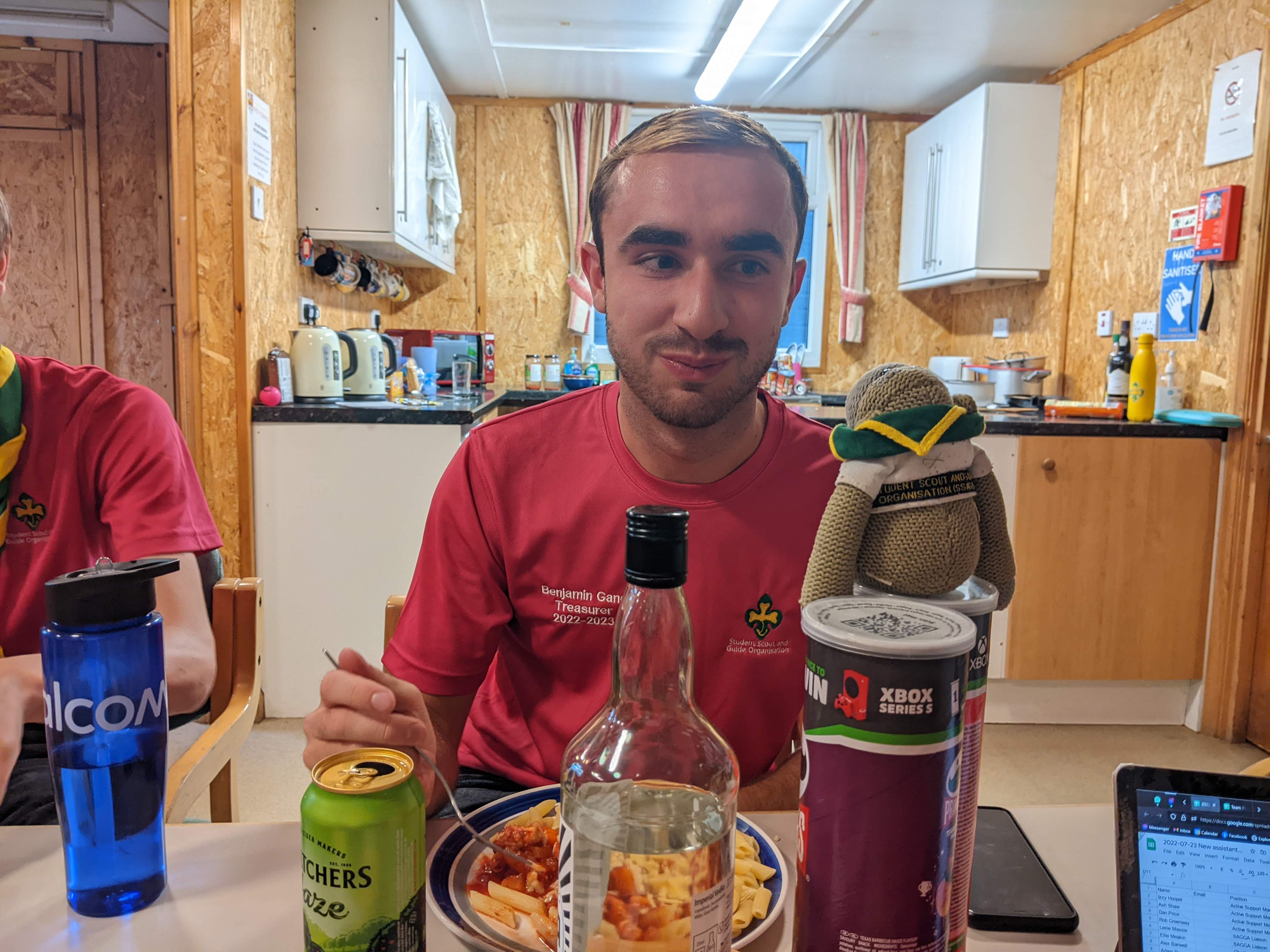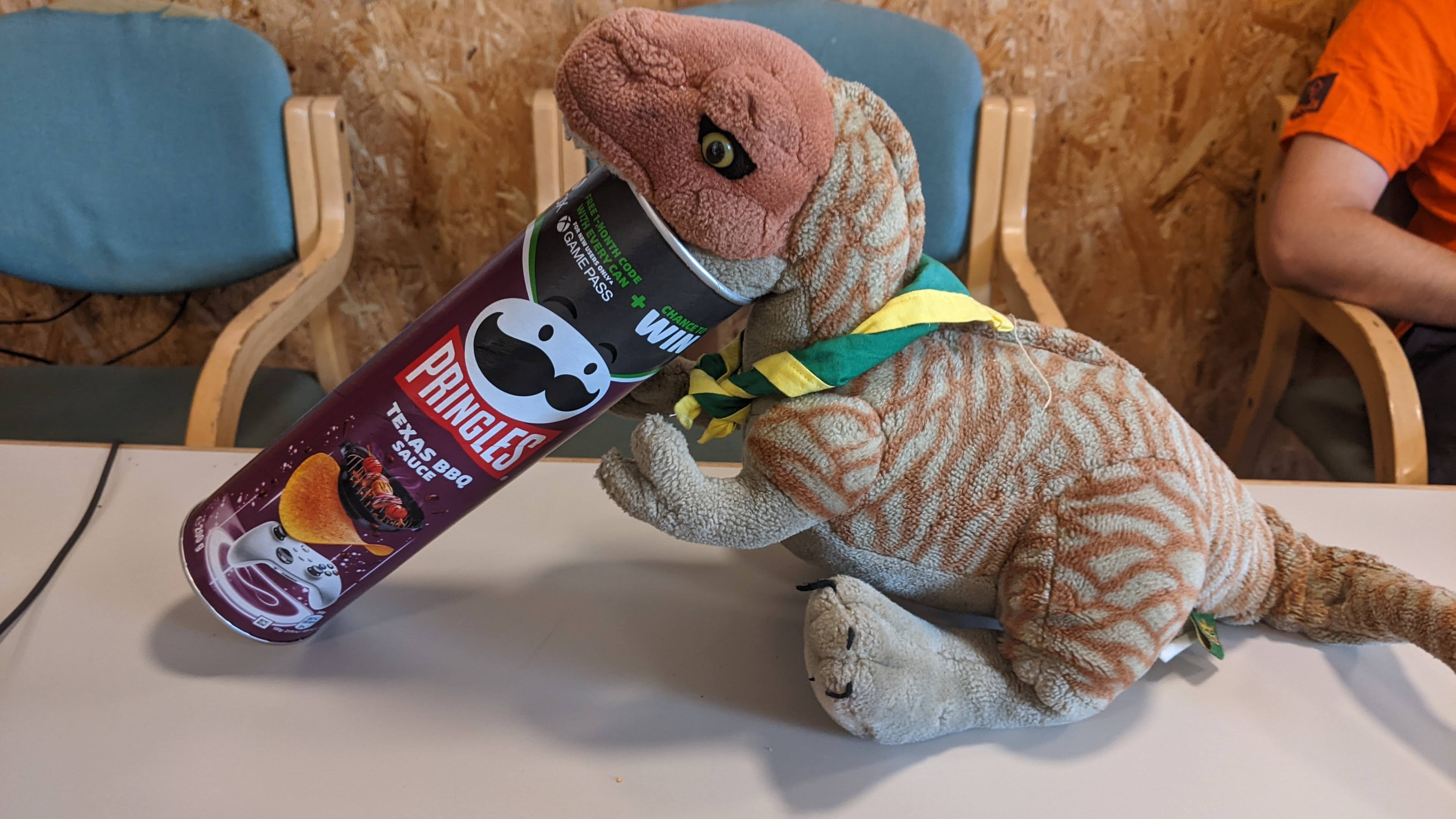 Messing around with mascots is expected when half of the people there are in SUGS...
The next morning we discussed some more boring stuff (as you can read in our minutes!), alongside our plans for how the SSAGO Discord will operate going forward- you should be hearing more on that soon, and we want your input!
After lunch (where Joe had to dash), we worked on a promotional video for A-Level Results Day this summer, because apparently I can't go anywhere without writing a script! A little preview is below…
That evening, it was Nick, Rose and myself left for the big meeting with the Scouts and Guides the next day. We spent the evening preparing documents and notes relevant to meeting with the Safeguarding leads of both organisations.
So that morning, after a good fry-up, we tidied the hut we'd used for the weekend and made the drive to Gilwell Park, the headquarters of The Scout Association. We had a very productive meeting, and I feel the Scouts and Guides now better understand our challenging position in working with both themselves and nearly 40 students' unions across the country! After the meeting, we had a little wander around Gilwell Park, planning out where we'd like to be for Gilwell Reunion next month and looking at the interesting pieces of Scouting history littered about!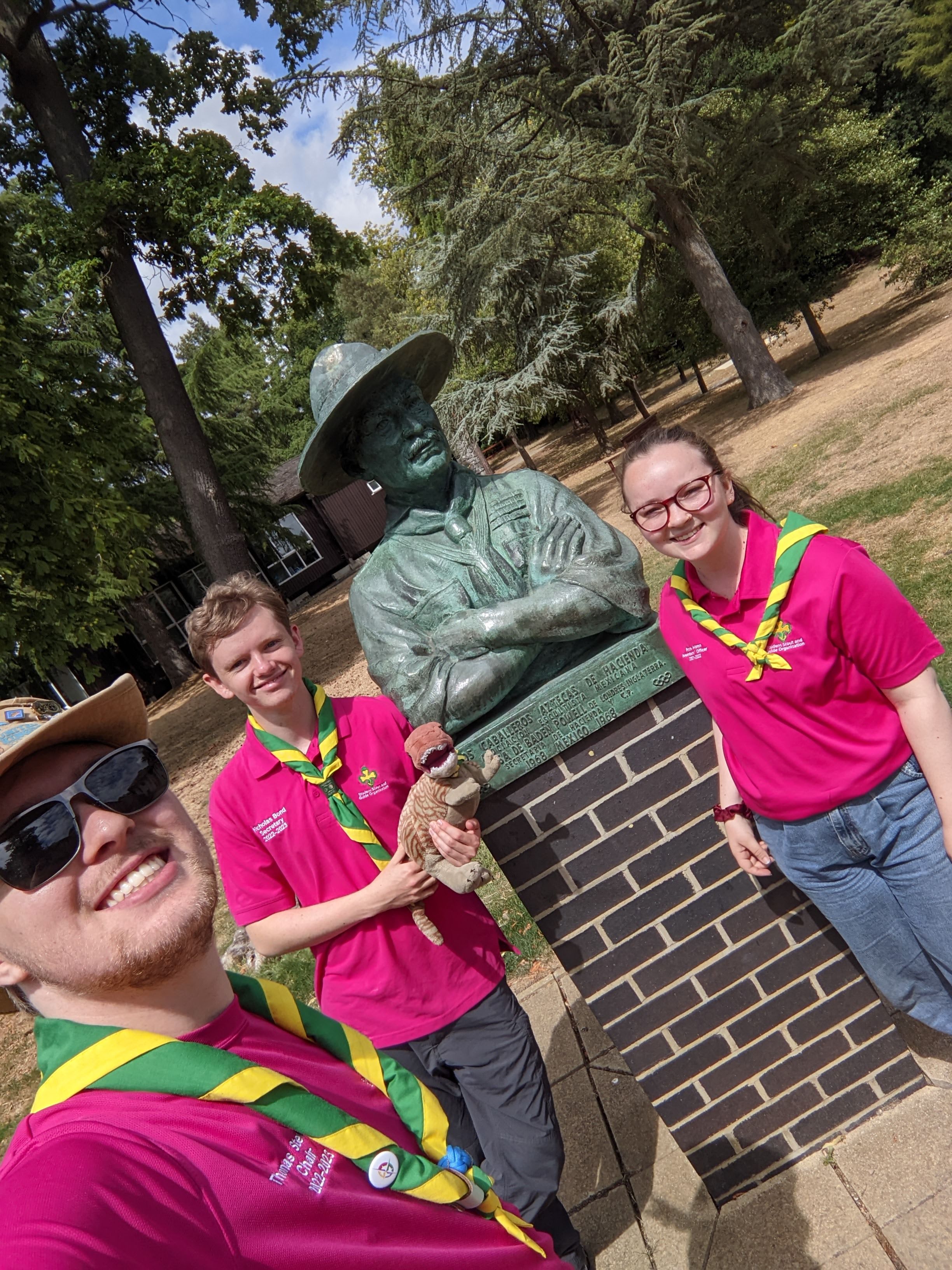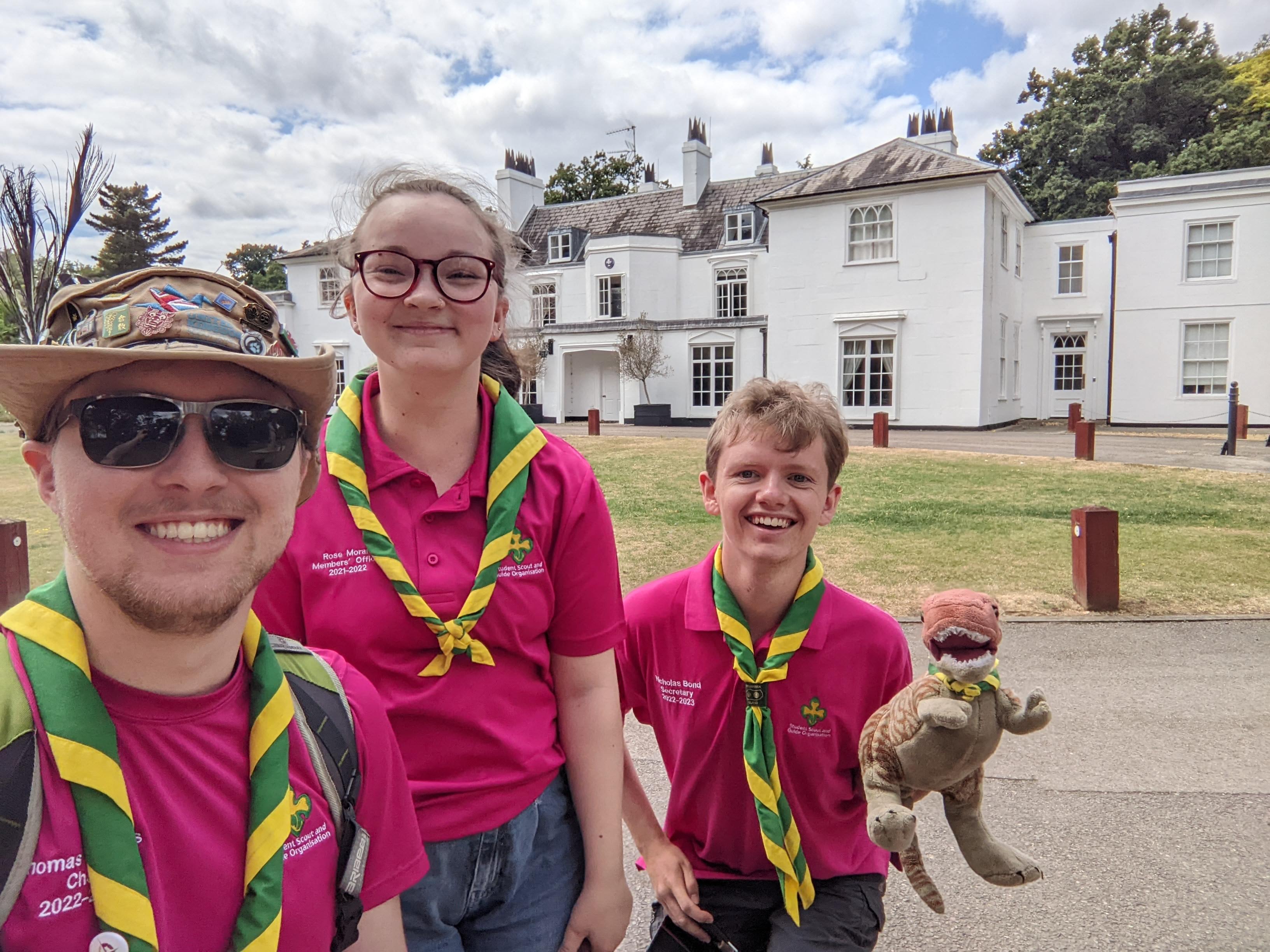 Being Nick's first time at Gilwell, we had to have a look at their "heritage tour".
Then finally we parted ways and, though this is irrelevant to SSAGO, I then went home to spend time with my family's new pup Kiko!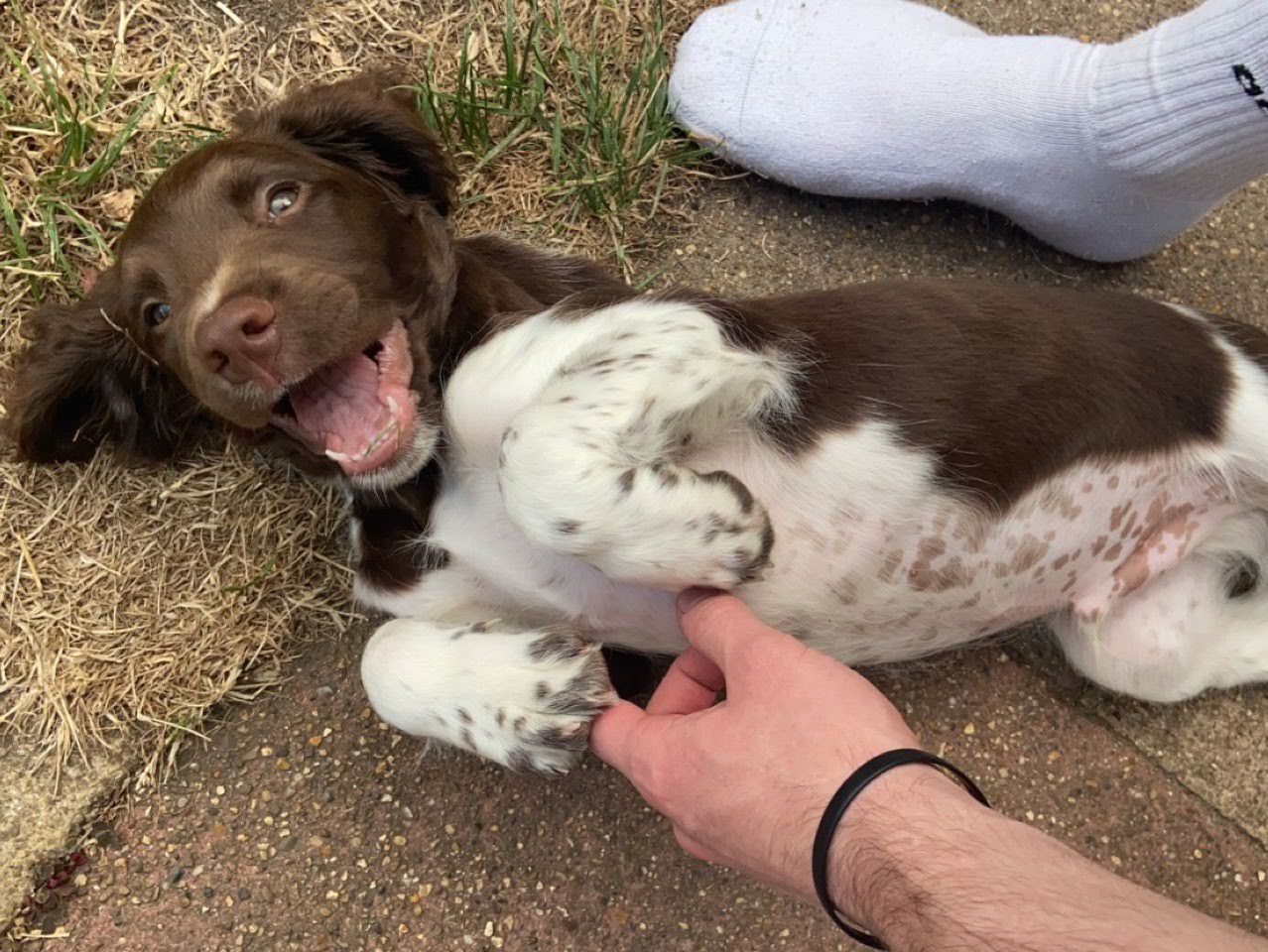 Isn't he adorable?!